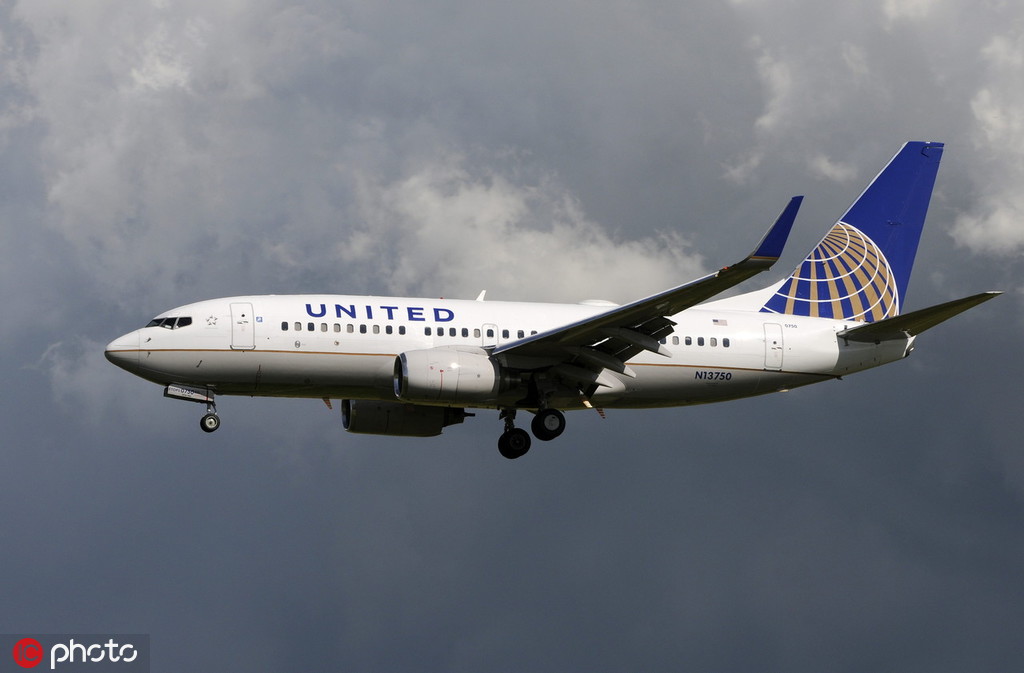 Aircraft maker will take $5b charge to help make up for MAX jet users' lost revenue
Boeing said Thursday it will take a $5 billion charge to compensate airlines for lost revenue stemming from the extended grounding of its 737 MAX jets.
The aircraft manufacturer said the accounting charge will sharply reduce second-quarter earnings, but the concessions may be made over a number of years and may take various forms.
"We don't know what's in the contract Boeing has with the airlines," John Cochran, professor emeritus of aerospace engineering at Auburn University and CEO of aviation consulting firm Eaglemark, told China Daily. "It might be something that would allow the airlines to delay payments or Boeing could discount future purchases."
Many airlines, including those in China, Europe and the US, have said they will seek compensation from Boeing for lost revenue due to canceled flights. United Airlines said this week it will buy 19 used Boeing 737-700 jets to fill the gap created by the worldwide grounding of MAX aircraft. The 737-700 is an older, less fuel-efficient plane that was introduced in 1993.
"The MAX grounding presents significant headwinds and the financial impact recognized this quarter reflects the current challenges and helps to address future financial risks," Boeing's CEO Dennis Muilenburg said in a statement. "This is a defining moment for Boeing."
Boeing said its estimated costs to produce the aircraft increased by $1.7 billion in the second quarter, mostly due to higher costs associated with a longer than expected reduction in the production rate. Boeing said it plans to gradually increase production to 57 a month in 2020 from the current 42.
Saudi Arabia's discount carrier, flyadeal, backed out of an order for 50 737 MAX jets, opting for the Airbus A320neo. At the Paris Air Show in June, International Airlines Group announced the purchase of 200 737 MAX jets. IAG owns British Airways, Iberia and AerLingus.
Boeing has not yet submitted its updated software for the MAX's anti-stall system to the US Federal Aviation Administration for review. Major US airlines have canceled flights handled by the MAX through November. Boeing said it expected regulatory approval in the fourth quarter, but it's unclear how quickly regulators will approve the new software, and the planes could remain grounded into 2020.
"This assumption reflects the company's best estimate at this time, but actual timing of return to service could differ," Boeing said.
Boeing MAX jets were grounded worldwide following crashes March 10 in Ethiopia and Oct 29, 2018, in Indonesia that killed a total of 346 passengers and crew. Preliminary investigations suggest the aircraft's Maneuvering Characteristics Augmentation System (MCAS), an automated anti-stall device, apparently forced the noses of Lion Air and Ethiopian Airlines flights down and into a fatal plunge when it erroneously determined the planes were about to stall. To avoid a stall, MCAS points the nose of the plane down to gain air speed.
There were about 400 MAX jets in commercial service worldwide, including about 97 in China. MAX jets were flown extensively in the US and China without incident prior to the fatal crashes in Indonesia and Ethiopia.
Boeing shares closed Thursday on the New York Stock Exchange at $361.11, down $8.41, or 2.28 percent. The 52-week range is $292.47 to $446.01.