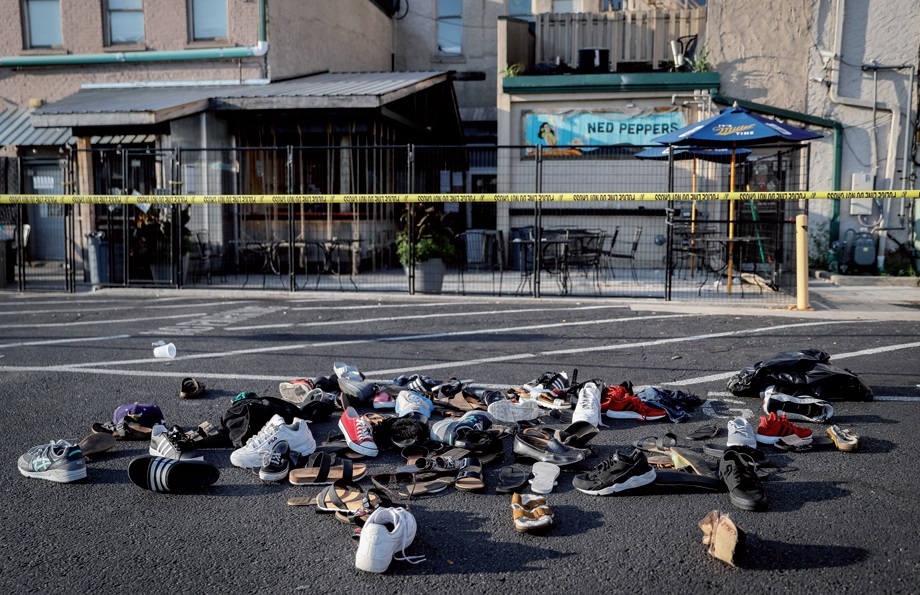 WASHINGTON – Mike DeWine, the Republican governor of the midwest US state of Ohio, on Tuesday unveiled a series of gun control proposals including a "red flag" law which allows police and relatives to ask a judge to remove guns temporarily from individuals whom they fear will cause harm to themselves or others.
The move came after two mass shootings which killed 31 people within 13 hours over the weekend in Texas and Ohio.
Other proposals include background checks for most firearm purchases, more access to mental health treatment and harsher penalties for felons with guns and straw purchases, according to a USA Today report.
No one thing will prevent gun violence in the country, but the changes together will save lives, DeWine said at a press conference on Tuesday.
"We must do something, and that is exactly what we are going to do," he said.
"If we do these things, it will matter. If we do these things, it will make us safer," DeWine said.
Under the "red flag" law, the judge can grant what's called an "emergency risk protection order" on the requirement of police or relatives of concerned individuals.
Seventeen states have enacted red flag laws. Of those, 12 were passed after the mass shooting at Marjory Stoneman Douglas High School in Parkland, Florida, in February 2018, said the USA Today report.
DeWine also proposed background checks on all gun sales, except sales between family members and a few other scenarios.
Police haven't yet determined a motive for the Dayton shooter, identified as Connor Betts, a 24-year-old white male who killed nine and injured 27 on Sunday morning.
On Saturday, a 21-year-old white male opened fire at throngs of shoppers in a Walmart, killing 22 and injuring more than 20 others.