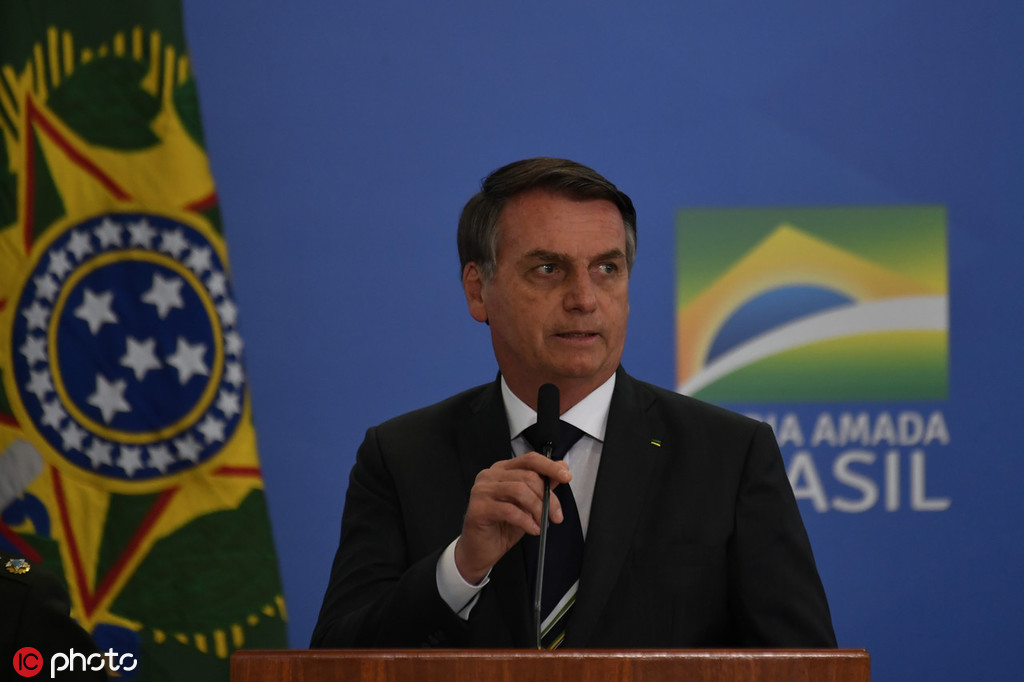 BRASILIA – Brazilian President Jair Bolsonaro on Sunday said the country has "no need" for German aid after Berlin announced a day earlier to cut its funds for sustainability projects aimed at protecting Amazon rainforest.
"Brazil doesn't need this," Bolsonaro told reporters here.
Germany on Saturday said it planned to block payment of 35 million euros (about $40 million) to Brazil for forest conservation and biodiversity programs.
"The policy of the Brazilian government in the Amazon raises doubts as to whether a consistent reduction of deforestation rates is still being pursued," German Environment Minister Svenja Schulze told German daily Tagesspiegel.
The Amazon Fund, which was created in 2008 to raise donations to help prevent, monitor and combat deforestation in the Brazilian Amazon, is among the projects that could suffer from the cut.
Norway and Germany, two of its largest contributors, have threatened to withdraw, with Norway saying last year that payments to Brazil would be halved and might even be eliminated altogether.
Bolsonaro vowed late July to combat "illegal deforestation" by saying "we are going to act effectively in the fight against illegal deforestation" on his Facebook account.
Brazil has approximately 60 percent of the Amazon basin within its border, which contains 40 percent of Earth's rainforests and harbors 10-15 percent of the world's terrestrial species but is now being deforested at an increasing speed to create more farmland.